Here we have listed five basic intermediate-level bodybuilding mistakes that can hold you back.
Bodybuilding is all about a sport of discipline, not excess. So why do so many promising lifters sabotage their results by going overboard? Save yourself months of trouble by avoiding these 6 common mistakes!
One mistake I made early in my power lifter career was majoring in the minors. I used to set ridiculous goals on skull crushers, because I knew strong triceps were important for a huge bench. But there became a point at which my focus was no longer to build my bench press, but actually to get better at skulls. This was a very slippery slope I didn't notice until after I injured my elbow.
1.)  BODYBUILDING MISTAKE (
YOU ALWAYS TRAIN IN THE SAME REP RANGE ) 
I have observed may beginners in the gym doing their workout they just keep a range in mind that  need to be completed. for Example : Take a set of Biceps curls workout here people come with some KGS of weight in hand and start the set up to range of 12 range and stop at 12 reps even if they can go for 5-8 reps more.
Here you need to start the counting of the reps as  the muscles start to pain.
"

I don't count my sit-ups. I only start counting when it starts hurting. When I feel pain, that's when I start counting, because that's when it really counts.

"
2.) MISTAKE 2 BodyBuilding (
YOU USE THE SAME EXERCISES EVERY DAY)
many beginner do a big bodybuilding mistakes that is they come to gym and just do their regular exercises and go away and come back other day and start doing the same workout daily same workout.
Doing same workout / or training the same muscles means you are not give time for the muscles to recover it broken cells
So here i have developed a basic beginner workout schedule for you guys that you can perform day wise.
MISTAKE 3 
YOU ISOLATE TOO MUCH OR TOO LITTLE
When it comes to exercise selection, there are two schools of thought. One preaches that the only way to gain muscle is by performing the big lifts such as squats, dead lifts, presses, and rows. The other claims the key to muscle building is isolating muscles with flyes, curls, extensions, and the like.[bodybuilding.com]
This isn't an either-or debate; the two types of movements are complementary. Multi-joint exercises involve large amounts of muscle and are therefore highly effective for packing on mass.
Alternately, single-joint exercises allow for greater targeting of individual muscles—or even portions of muscles —enhancing overall growth and symmetry. Including a mix of both types of movements into your routine can improve both muscle size and symmetry.
MISTAKE 4  TAKING TOO MANY SUPPLEMENTS
Bodybuilding mistakes 4 many beginner do is that thinking taking to many supplements will help then be building the muscles fast and very quick which is completely wrong
Supplements are called supplements for a reason. They are supposed to fill the gaps in your whole food diet and help you get more from your efforts in the gym. They are not, nor will they ever be, a replacement for a proper diet or hard work.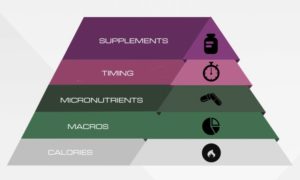 here are top best supplement of Athletic bodybuilding
MISTAKE 5  YOU DO TOO MUCH CARDIO
Doing to much of cardio will help you in loss weight losing some weight is good for health but here you goal is to build muscles not weight loss so i prefer to go for cardio one a week.
many peoples come to gym and start the treadmill machine and start run on it for 1 hour and then go for weight lifting