Reasons why should never skip leg day workout
Never skip leg day workouts
Possibly you think your leg exercise isn't so significant or your legs as for now your looks strong enough. Or on the other hand, perhaps you simply don't care for preparing your legs. At the point when the vast majority head "leg day", they quickly consider heavyweights and activities machines. loading barbell or weight machines can build strong and muscular legs.
you don't need any heavy barbell or equipment like in gym to build strong legs muscles, you can just train your legs at home by simply body weight legs workouts.
Remember that if your legs are weak then your overall body muscles will be weak, I mean to say when you skip leg day all the energy you absorb from the ground through legs if your leg is weak when overall performance will be weak.
I have pointed top 5 reasons why you shouldn't ever skip leg day workout to train your legs.
1. You, Will, Look Ridiculous
As you can observe the guy in the above picture, They clearly spend most of their time in the gym hammering their chest, arms and shoulders.
The result is embarrassingly small glutes and quads. You might be able to get away with a skipping a leg workout here and there but becoming a serial leg-workout skipper will result in your exposure on the Internet, turning you into a skip leg day meme like the pour souls above. So never skip your quads workout and easily come out from leg day meme inside your friend's groups.
check out top 5 leg workouts for beginners
2. Leg Workout helps you Lose  fat
Your leg muscles (Quads, hamstring, glutes) are the biggest muscle group in your body. The more you train them, the more energy is needed to move them. This means that no matter what activity you do – whether a  walk or an intense bodyweight workout – you will automatically burn more calories.
You can do your leg training at home. It's not just strong leg muscles that help you lose weight, but the leg training itself, like most strength training, a leg workout also generates a big after leg burn effect.
3. You're Getting some Cardio & Core action
Many bodybuilder leg workout their leg exercises are compound lifts, which means they engage many muscle groups. Squats engage your quads, hamstring, glutes, etc., but they also really activate your abdominal muscles. Additionally, leg workout gets your heart rate up as well for a bit of cardio while strength training – a real time-saver.
4. Your LEGS are looking Super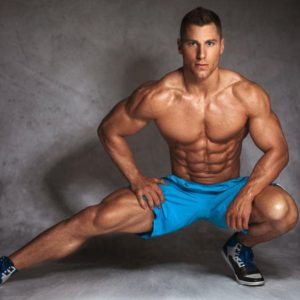 Many people focus solely on their upper body and forget about their legs (most of the guys). But strong, and shapely legs are very hot. It's hard to work on your legs without working on your booty too – which isn't a bad thing either. Your strong glutes can help prevent injury and improve overall athletic performance.
5. Strong Legs means Better Running Performance
Your strong glutes can help prevent injury and improve overall athletic performance.
Well-trained legs give you excellent stability you need for good running form. A strong lower body will help you in other sports as well, like cycling and swimming both excellent forms of cross-training for runners.
Leg workouts are hard after leg day, no doubt. Squats, Deadlifts, and other leg exercises workouts are physically demanding, and the soreness afterward can be beyond unpleasant. Couple these facts with the general preference for upper-body lifts, and you have a perfect list of excuses for someone to justify skipping leg day.
But it's one of the worst things you can do in your workouts. So in this article, I'll be your friend and attempt to convince you to never skipping leg day. so better never try to miss your leg day.